Union Gospel Mission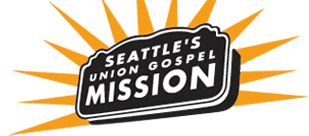 Seattle's Union Gospel Mission is a privately funded, gospel centered organization whose mission is to serve, rescue and transform those in greatest need through the grace of Jesus Christ.
Founded as an association of churches in 1932, they seek to empower churches to impact poverty and brokenness in such a manner that people in our cities point to God and give him glory.

In addition to providing volunteers and churches opportunities to serve within the basic services of the mission in the areas of; poverty, homelessness, hunger, addiction and at risk youth, they also sponsor the Light Up The City network of local churches seeking to transform their cities through the love of Christ.
[
back
]